Your Meals, Your Way Delivered
At The Pickled Beet®, every dish starts with you.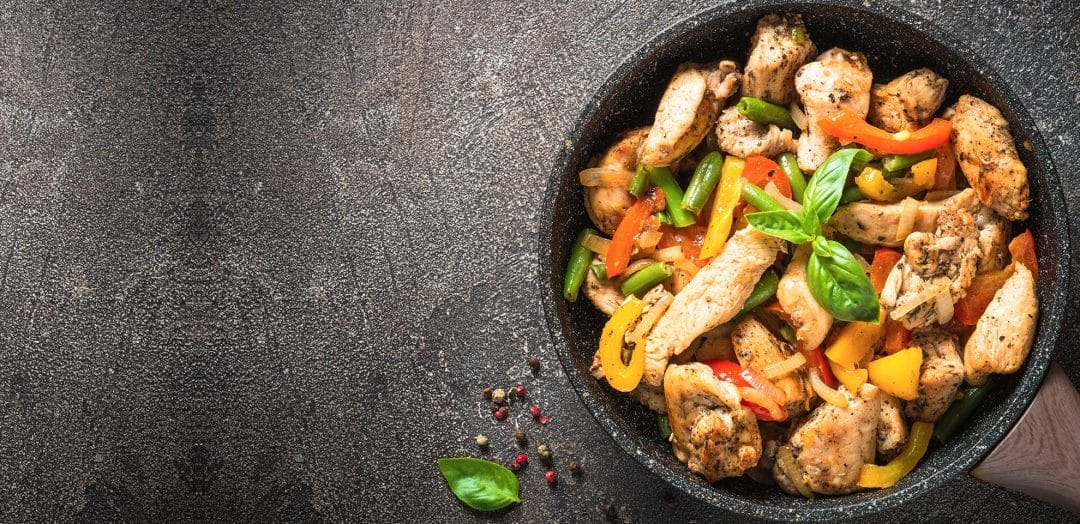 YOUR MEALS, YOUR WAY, DELIVERED
At The Pickled Beet®, every dish starts with you.
All the Deets
We don't just customize your menu, we cook every recipe to your exact preferences. Like it spicy or not so much? We've got you covered. Need a low-sodium, heart-healthy, diabetic diet? No worries, we've created recipes for every medical malady.
We specialize in creating meals for individuals with food allergies and sensitivities and those who are on a medically restrictive diet. Executive Chef Liz has extensive, first-hand experience with elimination and autoimmune disease menu plans and has created original recipes to satisfy special dietary needs.
Your meals are prepared with fresh, seasonal, organic, locally sourced ingredients for maximum nutrients and flavor. There are no added chemicals or preservatives, so you'll always know exactly what you're eating.
Great tasting meals start with prime ingredients. You may not know a skirt steak from a sirloin or how to select fresh fish, but our professional chefs do.
Our food is delicious; that's why our clients stick with us for years and we don't require a contract.
We get you… and want to help you so we will take the time to listen and understand and formulate a customized plan because YOU are our #1 priority.
Family meals average $30 a person; equivalent to a Miami restaurant dinner. 
Eating well isn't an expense, it's an investment in a healthy future.
Most families have 7 recipes in their repertoire – we have 3,000.
When you remove inflammatory foods from your diet, you'll lose weight without counting calories.
Your standards are high and we get that. We are committed to giving you the best of our services because you work hard for your money and you deserve only the very best.
We Think Variety is the Spice of Life
We'll never repeat an entrée in a six-month time frame unless you ask us to. We prepare dishes from all over the world, including Asia, Italy, France, Mexico, India, Latin America, the Caribbean, and the United States.  
We're so confident that you'll love our food, we don't even ask you to sign a service contract. You can have us cook for you without any obligation to continue the service. But, if you're like the majority of people we've cooked for in the last 16 years, you'll have us back every week.
With The Pickled Beet® personal chef service, you can enjoy restaurant-quality dinners in the comfort of your own home whenever it's convenient for you. Meals for a family of four average $550 a week.
Our clients are busy families and professionals, new parents, athletes, South Florida vacationers, individuals with medical maladies or food allergies, and those who want to eat healthier without compromising on flavor.
The average family saves 15 hours a week by hiring a personal chef. Cooking for special dietary needs can require twice that. We eat (pun intended) those hours for you. Let us do the menu planning, label reading, shopping, chopping, and sautéing so you don't have to.
The typical American household throws out $1,800 of groceries that spoil every year. Is there something right now in the back corner of your vegetable bin that's past its prime?
We Offer a Variety of Custom Meal Plans
Allergies & Food Sensitivities
EDUCATE
Complete our food questionnaire so we can learn your likes, dislikes, and dietary requirements. Looking to lose weight, lower your cholesterol, or just maintain your good health? Do you have food allergies or intolerances? We can help.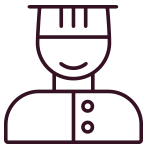 PLAN
We design your custom menu plan based on the answers in your food questionnaire and present it for your review.
COOK
On your scheduled day, we'll cook all of your meals, package them in BPA-free oven-safe containers with labels and instructions and deliver them to you.
"The food is incredibly healthy, delicious, and most importantly, we don't feel like we are missing out on any of the ingredients we can't have. We look forward to every meal."
– Sara R.
"I've tried countless prepared meal delivery services in South Florida. The Pickled Beet is the best! It's like having a private chef. I feel so spoiled."
– Pushpa G.
"It's been six weeks since they started cooking for my family and I've lowered my cholesterol from 235 to 165 and lost 15 pounds!"
– Marisol E.
"Not only do I get delicious and healthy food that helps manage my dietary needs, but it also helps manage my time."
– Jenny B.
"The best customized chef service I've found in Miami after trying many – delicious healthy food, tailor made, clean ingredients and well organized."
– Driss B.
"The Pickled Beet is a great solution when you want to outsource the time and effort that goes into planning and preparing healthy meals. You can tell them your dietary goals, and they will even adhere to a given amount of daily calories!"
– Christopher P.
"Incredibly well-rounded service, ranging from the quality of the ingredients, the creativity of the meal ideas, the execution of the dishes, and the highly attentive and kind customer service."
– Mail H.
"What a great help for me during my pregnancy! The Pickled Beet made sure I got plenty of nutritious food and worked with me to gain the appropriate weight recommended by my doctors."
– Eva
Pricing and Packages
Everything about our service is personalized for each client, including the number of meals we prepare per week. We can prepare breakfast, lunch, dinner, snacks, smoothies, juices, and desserts.
Our delivered meals start at $300/week plus the cost of groceries and delivery. Delivery charges vary based on location. Price includes chef fee, shopping, preparation, packaging, and BPA-free containers. The sample package prices below may change depending upon customization of meals. 
As a general rule, expect your meals to cost what you'd expect to pay in a high-end restaurant. The difference is, your food is 100% customized and prepared using organic ingredients and healthy cooking methods — not the way restaurant meals are prepared. Skip the traffic and enjoy restaurant quality meals in the comfort of your own home.
How To Get Started
We're happy to provide you with a custom package and pricing details! Please take five minutes to complete our FOOD QUESTIONNAIRE so we can learn more about exactly what you like, don't like, and any restrictions you have. You'll immediately receive a link to schedule a 15 minute call to review your questionnaire and receive your unique pricing and plan details. 
Questions right away? Call us at 305-388-3536.
"All of the benefits of having a personal chef… with the convenience of delivery!"
6 Meals for 1-2 People
Does not include the cost of groceries or delivery.
8 Meals for 1-2 People
Does not include the cost of groceries or delivery.
5 Meals for 3-4 People
Does not include the cost of groceries or delivery.
Frequently Asked Questions
What kind of food do you cook?
A variety of cuisines including Italian, Mediterranean, Mexican, Thai, Cuban, Chinese, American, Spanish, Greek, Middle Eastern, and more. All menus are custom designed for you every service.
When will I get my food?
Meals are delivered in the afternoon from 12-6 depending on where you live.
Will the food taste fresh?
Yes! We start every recipe with the freshest, highest-quality ingredients. When you heat them, they'll taste like they were just cooked.
Are the meals frozen?
No! In most cases, the meals are stored in your refrigerator. Many of them can be successfully frozen if that's your preference.
What if I don't like the food?
Because we have thousands of time-tested recipes, it's extremely rare for a client to be dissatisfied with the food. If you are, however, you're not locked into a long-term contract.
What's the difference between a personal and private chef?
Personal chefs prepare food for a number of clients while private chefs typically are the full-time employee of one client.
CLICK HERE IF YOU'RE OUTSIDE OUR SERVICE AREA AND WOULD LIKE TO CONSULT WITH CHEF LIZ ABOUT YOUR DIETARY NEEDS