You already know that getting dinner on the table is no easy task. But did you know that, according to the U.S. Department of Agriculture, Americans dedicate about 37 minutes a day to meal preparation? This might not seem like much at first…
Until you realize all that prep time adds up–to a whopping 267 hours a year spent in the kitchen.
We're curious.
What could you do with 267 extra hours each year? Spend more time with your family? Learn to salsa dance, catch big game fish, or even cruise down to the Keys? Or maybe you could even write your first bestselling novel?
We don't know, but we are sure you could find something pretty amazing to do with all of that time. And when you start thinking about the adage that "time is money," it begs the question: how much is a personal chef worth, really?
The Real Reasons It's Worth It To Hire A Personal Chef
Food as an Art and a Science
One of the main benefits of a personal chef service is that you're hiring trained professionals who have spent years in culinary school and understand the art of cooking. Often, private chefs have specific specialties and skill levels, making it easier for you to identify one who can meet your specific needs.
Take, for example, Rihanna's Jamaican-born personal chef, Debbie Solomon. She creates the Barbadian and Guyanese food her pop star client is well familiar with. Or consider Victoria Beckham. Her personal chef, Chris Irving, crafts dried pea and kale chips for his (literally) posh client.
At The Pickled Beet, all of our chefs are professionally trained, experienced, and have a genuine passion for helping people heal through food. To us, there is a special kind of magic that occurs when a "healthy meal" and a "delicious meal" become synonymous.
We create menus to accommodate your food preferences without sacrificing taste. We love variety, and you will never see the same dish in a 3-month time period. You might not even experience the same cuisine; our menus are incredibly varied!
But personalized meal planning goes far beyond what tastes good…
Dietary Restrictions Made Easier
Part of personalized menu planning is catering to specific diets. It doesn't matter if we create the most phenomenal pasta dish this side of US1 if you have a gluten allergy. So often, people feel limited by food restrictions. We work hard to let people feel liberated from that.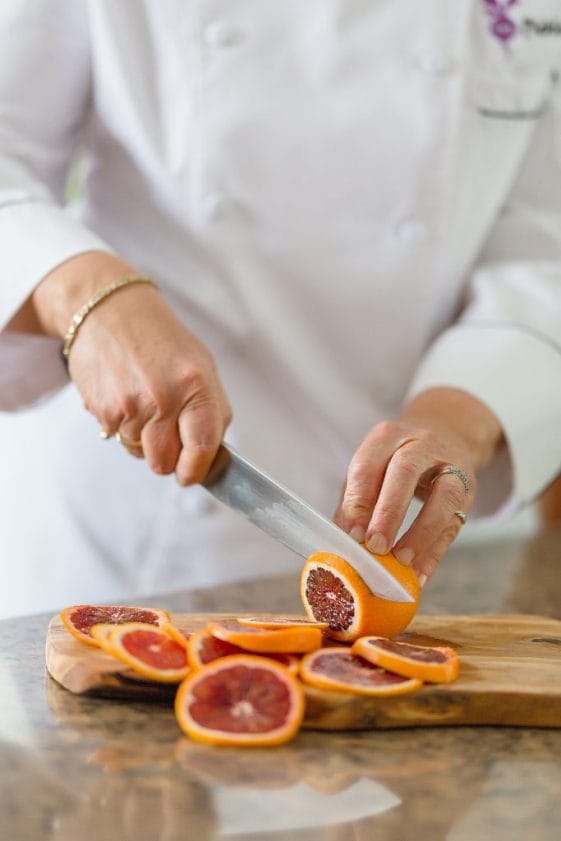 "Food as medicine" is the mission of The Pickled Beet because of my own experience with Hashimoto's Thyroiditis. Even with medication, I found I simply wasn't getting better. I had always loved to cook, so I decided to change my diet to eliminate gluten, soy, dairy-free, and other trigger foods from my routine. In a matter of weeks, I felt like my old self again. And I loved what I was eating.
I wanted to share my experience with others and help them discover what I had, that food CAN be medicine, AND it can taste delicious. For more than 15 years now, I've been sharing that truth over and over again. I've seen, firsthand, the joy that a healthy meal that tastes surprisingly good can bring. What you might call our "philosophy of delicious food" gives everything we cook a true purpose.
Whether you are simply trying to lose weight, have specific food allergies, or are battling the symptoms of a diagnosis such as IBS or Hashimoto's, we want to help you see a marked improvement in your life when we start cooking for you. And along the way, we want you to not only notice you feel better–we want you to notice the food tastes so good that you forget about all that other food you thought you were missing.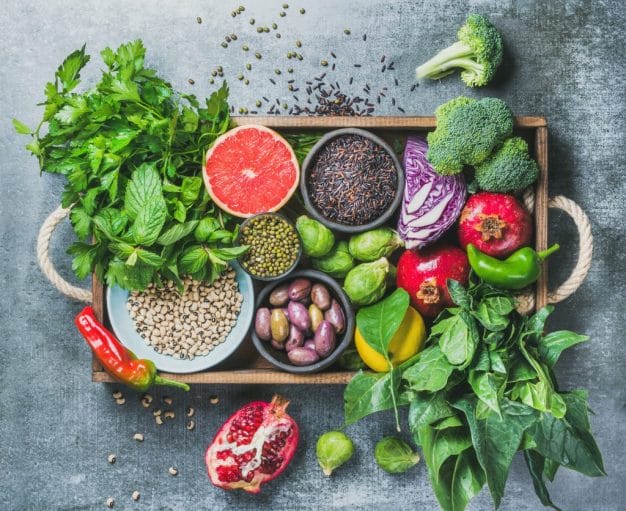 OR
Grocery Shopping and Sourcing Food
How much time do you spend at the grocery store every week? An hour? Two hours? All that time can add up, too. By year-end, you might have spent more than 50 hours at the store!
And if you are dealing with food restrictions, those grocery store visits aren't very much fun, either. You might pause for long moments, toiling over whether or not that garlic is compatible with your low-fodmap diet, if you can use that lime before it spoils or if you already have a can of green beans in the cupboard.
Personal chef services allow you to bypass all of this unnecessary stress. We do all of that planning for you. As culinary experts, we know precisely what ingredients to get, where to get them, and how to blend them for healthier eating.
Obviously, this saves you time. But it is also good in other ways. For example, up to 40 percent of food in the United States is wasted–42.8 million tons, to be exact. Our meals utilize in-season and local organic ingredients from Homestead so you benefit from lower prices and increased nutrients because your produce hasn't traveled across the country in the back of a truck. It's a win for you, the environment, and our local farmers..
So do yourself (and the planet) a favor by taking grocery shopping off your to-do list.
The Right Personal Chef Service Can Be… Well… Priceless!
So to go back to the original question… how much is a personal chef worth?
Well, with The Pickled Beet, you can enjoy eating again without having to worry about what's inside that next bite. Your meals will be so tasty; you might just think that they couldn't possibly be healthy. You might even think they are too good to be true.
But we have good news for you. They're not.
And we think that alone is priceless. Let us help you put a healthy dinner on the table in under 30 minutes with our personal chef services. Complete this food questionnaire to set up your free consultation and get started!