Boutique Catering & Meal Plans For Visitors
BOUTIQUE CATERING & MEAL PLANS FOR TRAVELERS
Boutique Catering
Are you hosting a gathering and want to be able to relax and enjoy your guests? We cater a variety of intimate events in the Miami area. We'll design a menu just for you and we'll adapt our recipes to accommodate your guests with food sensitivities, so everyone can join in the fun. Just like our prepared meal delivery service, we always use fresh, top-quality ingredients.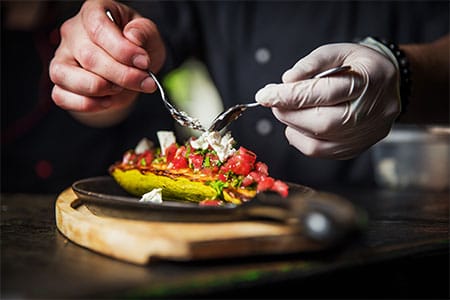 We'll create your dishes with the same care and creativity that goes into all of our meals.  We'll drop them off before your event and provide you with heating instructions (if necessary). When your guests arrive you can be a part of the party instead of being stuck in the kitchen. 
It's a great way to enjoy a birthday, confirmation celebration, pool party, guests in from out of town, work promotion, baby or wedding shower, without all the time and effort it takes to plan, shop, and cook. 
Ready to get the party started?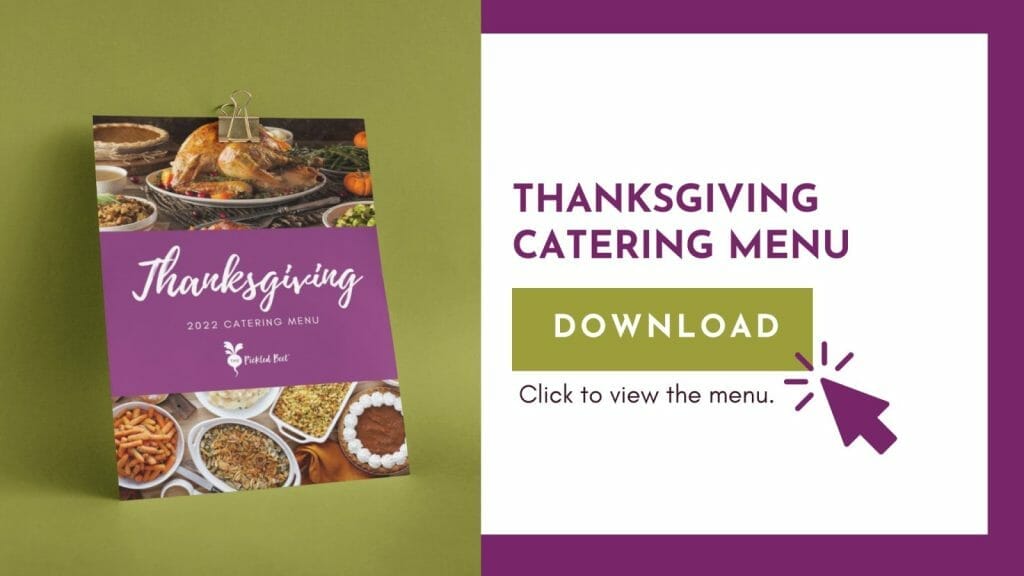 Three different turkey varieties, fifteen different elevated side dishes, and a variety of homestyle sweet endings make any Thanksgiving meal one to remember!
We can customize any item on our menu to accommodate food allergies or restrictions. 
Create a seasonal experience to remember with elevated cuisine that accommodates the tastes, allergies, or dietary restrictions of every guest. Request a personal chef to craft a decadent meal right in your own home, or choose our drop-off service to have your next-level meal hand-delivered to your home, office, or event venue.
Meal Plans for Visitors
Welcome to Miami!
If you're coming to the Sunshine State for a romantic vacation, business trip, or a family getaway, you should spend your time out in the sun and not tied behind the stove or running all over town in search of decent food. We'll design custom menus for your stay, so you can do what you came here to do – relax and have fun!
Let us be your personal kitchen in the greater Miami area. We can stock your accommodations with everything from snacks to enjoy with your evening cocktail and lunch for when you return from the pool or beach, to dinners that you can enjoy as a family or after you tuck in the little ones. 
If you're here on business, wouldn't it be nice after a long day of meetings to enjoy a meal custom designed just for you in the comfort of your hotel room? Planning a group outing on the beach or a boat? Let us pack a lunch for you so all you worry about is sunscreen and your sunglasses.
We have a wide variety of options that will save you time and money while providing the highest quality and best tasting food for your Miami vacation or business trip.
"I've used many meal delivery services and The Pickled Beet is a completely different realm. So fresh, so flavorful, so much variety!"
– Fausto R.
"Delicious food made with the best ingredients and special care. What more could one ask for?"
– Sue C.
"It's been six weeks since they started cooking for my family and I've lowered my cholesterol from 235 to 165 and lost 15 pounds!"
– Marisol E.
"Not only do I get delicious and healthy food that helps manage my dietary needs, but it also helps manage my time."
– Jenny B.
"Delicious food and they customize based on your needs and wants. A real healthy treat."
– James G.
"Always extremely fresh meals and easy to heat up. Very creative meals with restaurant quality tastes."
– Joseph R.
"The food is always so fresh and flavorful. All kinds of items for any food preferences or health issues too."
– Sarah D.
"Excellent service and food. Highly recommend."
– Luz N.
Frequently Asked Questions
How much does it cost?
Pricing varies based on your menu and number of servings. Please contact us for pricing and scheduling.
How much notice do you need? Can you cater our party tonight?
It's best to contact us when you set your event date. We need a minimum of two weeks to ensure we can secure the best, freshest ingredients for you.
Some of us eat meat and some don't. Can you work around that?
Of course, our menus are custom designed to satisfy everyone in your family or group.
Can you cater our office party or lunch?
Absolutely. We offer a wide selection of hot and cold dishes to satisfy every type of event.
Will you send chefs and servers to cook on site?
No. In order to preserve your privacy and ensure quality meals for all of our clients,  we'll prepare your meal and drop it off.
We're vacationing in Miami and want a full-time chef. Do you offer that?
No, we cannot send a chef to your vacation home because they are all busy preparing meals for our weekly resident clients. What we can provide is delicious meals prepared and ready for you to easily reheat and serve so that you don't have to shop, cook, drive, or endure fast food or greasy takeaway.
CLICK HERE TO GET STARTED PLANNING YOUR CATERED EVENT OR VACATION MEALS