At The Pickled Beet
We know that no two people have the same nutritional needs. We cook 100% customized meals based on the philosophy that food is medicine. We offer a practical approach to eating that is nourishing, holistic, and laser-focused on your individual preferences or dietary restrictions.
Just ask Marisol who lost 15 pounds in 6 weeks or Brooke whose debilitating IBS symptoms disappeared or Antrel, the pro football player who needed to bulk up, or Maria whose Hashimoto's antibodies decreased, or Lester who prevented diabetes.
These TPB family members are just a few of our Miami personal chef clients whose lives improved after we started cooking for them.
We're not like any other prepared meal service in Miami.
We are not a cookie-cutter, mass production operation. Our food is custom-crafted for each client by experienced, professional chefs who are passionate about each and every dish.
Every recipe includes fresh, organic, locally sourced ingredients so you can enjoy meals that are as healthy as they are delicious. We have more than 3,000 recipes in our database and are adding new ones every day, so we don't repeat an entrée in a six-month time period unless you request it.
We offer the personalized attention that you get with a private chef without the inconvenience of having someone take over your kitchen for 6 hours. With meals designed specifically for you, we'll help you navigate the dietary constraints of an illness, deal with food allergies, and satisfy picky eaters AND get dinner on the table in 30 minutes. Whew!
We are one of the oldest Miami-based personal chef services and have been satisfying clients for more than 16 years. The Pickled Beet® is headquartered in South Florida, but we can provide culinary consultation in all 50 states.
No one in Miami can match our 100% customized meals. Some of our clients can't even eat black pepper. You're not going to find that with the cookie cutter prepared meal delivery services.
Our average client gains 20 hours of free time a week when we start cooking for them. Special dietary needs can require twice that. We eat (pun intended) those hours for you.
We can accommodate any style of eating. Keto, Whole30, Paleo, Vegan, Pescatarian, Vegetarian, Mediterranean, Autoimmune Protocol, Anti-inflammatory, LowFODMAP, you name it, we cook it.
Work is crazy, you haven't had time to meal plan and shop, and the thought of preparing a healthy meal for your family makes your body ache. We'll do all the heavy lifting for you.
FOOD AS FUEL
Nutritious meals to maximize your performance
FOOD AS MEDICINE
Healing foods tailored to your unique needs
FOOD AS SUSTENANCE
Delicious dishes to enhance your overall well being
100% NUTRIENT-PACKED INGREDIENTS
100% DELICIOUS MEALS
CUSTOMIZED MENUS TAILORED TO YOU AND YOUR FAMILY
We don't repeat an entrée in a six-month time frame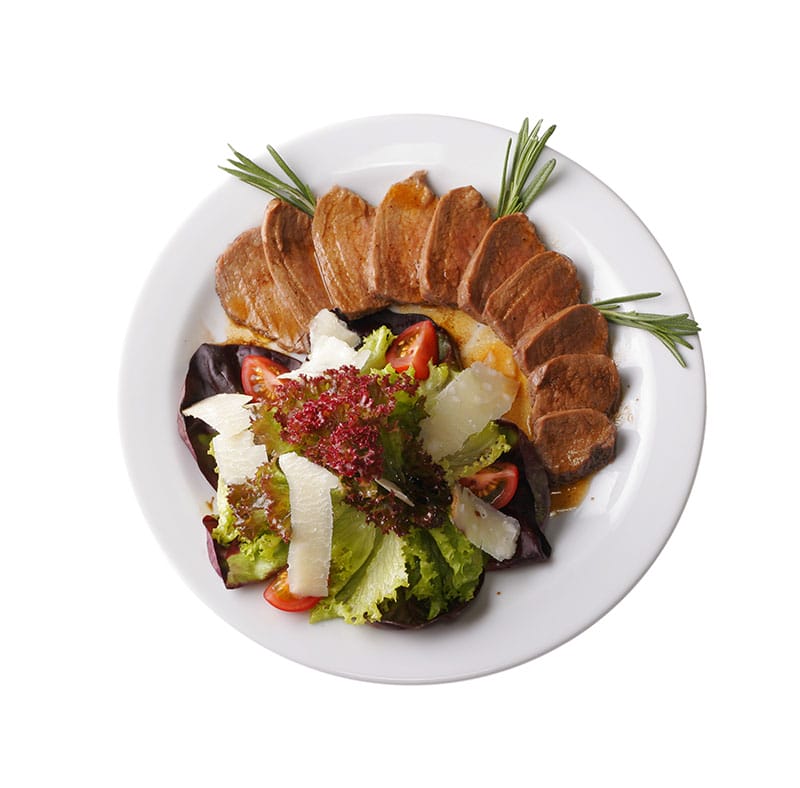 Are you an athlete?
We specialize in creating meals designed to help you achieve and sustain your peak performance.
GET YOUR FIRST MEAL ON US!*
* When you sign up for 5 meals, the first one is free.
JOIN OUR COMMUNITY
We want to hear from you.
"Our chef  pays strict attention to our dietary needs and continually comes up with new additions to our old favorites!" Nadine B.
"The Pickled Beet's lunch and dinner chef service has been amazing for us. The variety of delicious and healthy options provided keeps us on track with eating healthy and enjoying our food. The meals are delivered on time with notifications on the departure and arrival of the meals. It's been a smooth process transitioning to Pickled Beet. A well deserved 5 star rating!" Jordan M.
"The Pickled Beet is amazing! Not only do I get delicious and healthy food that helps manage my special dietary needs, but it also helps me manage my time. Between work, kids, their school, and any other life's little surprises, I get the comfort and convenience of just having to heat and eat." Jenny B.
"The Pickled Beet is always so creative. Their chefs extract flavors from food and dishes like no other. From preparing delicious and weekly tasty dinners for a few, to gatherings of 20 to 30, special parties and even tailgating food that is both good to the taste buds AND good for the body, they never disappoint." Clinton P.
"Delicious pre-made meals made with quality ingredients. You can really taste the difference! Impeccable service from start to finish for those who value good healthy food without the hassle of preparing it." Ekaterina S.
"Great food! Always extremely fresh and easy to heat up. Very creative meals and recipes with restaurant quality tastes. Highly recommend for anyone trying to save some time on cooking or people trying to eat restaurant-quality food during the week from the comfort of their home." Joseph R.
"We have used this personal chef service for more than ten years and have been consistently
pleased with the experience."
Edrea K.
"The Pickled Beet is AMAZING! Food quality is exceptional from a very professional business that focuses on healthy, organic food with remarkable flavor. I highly recommend them!" Lisa P.
Frequently Asked Questions
What cities do you service?
Miami, Pinecrest, Coral Gables, South Miami, Coconut Grove, Key Biscayne, Downtown Miami, Brickell, Midtown, Palmetto Bay, Cutler Bay, Homestead, Doral, Miami Beach, and Weston.
What kind of food do you cook?
A variety of cuisines including Italian, Mediterranean, Mexican, Thai, Cuban, Chinese, American, Spanish, Greek, Middle Eastern, and more. All menus are custom designed for you every service.
Will the food taste fresh?
Yes! We start every recipe with the freshest, highest-quality ingredients. When you heat them, they'll taste like they were just cooked.
Are the meals frozen?
No. In most cases, the meals are stored in your refrigerator. Many of them can be successfully frozen if that's your preference.
Will you cook my family's favorite recipes?
Sure. This is a customized service and we aim to cook your favorite meals, so we're happy to include your favorites.
Do you cook in my kitchen?
We used to, but we found that the majority of clients didn't want us camping out in their kitchen for 5-6 hours every week to prepare their meals. Now we cook in a spotless commercial kitchen. You're welcome to come by for a visit!